Travel for 48 hours in Koh Yao Noi or Ko Yao Noi and you won't regret it! Just a short distance from Phuket, the Small Long Island, as it's known, stands out for its relatively untouched and tranquil surroundings. Arriving in Koh Yao will seem like something straight out of Jurassic Park. The perfect start to a peaceful and memorable stay. Read on to discover what to do in Koh Yao Noi in this guide to spending 48 hours in Koh Yao Noi!
Koh Yao Noi, a hidden gem in Thailand, is a paradise that offers a unique blend of natural beauty, pristine beaches, and a laid-back island atmosphere. Nestled in the middle of the iconic Phang Nga Bay, this island is the perfect destination for those seeking a peaceful retreat away from the hustle and bustle of more touristy areas. With its untouched landscapes, crystal-clear waters, and warm-hearted locals, Koh Yao Noi is a haven for travelers in search of an authentic Thai experience.
As you step foot on this captivating island, you'll be instantly greeted by the allure and charm that Koh Yao Noi exudes. The lush greenery, towering limestone cliffs, and swaying palm trees create a picturesque backdrop that will leave you in awe. The island's serene ambiance and slow-paced lifestyle offer a refreshing break from the frenetic energy of urban life.
In this comprehensive travel guide, I will take you on a journey through Koh Yao Noi's best attractions, activities, and hidden gems, ensuring that your 48 hours on the island are nothing short of unforgettable. Whether you're a nature enthusiast, adventure seeker, or simply looking to unwind and relax, Koh Yao Noi has something for everyone.
My carefully crafted itinerary will provide you with insider tips and recommendations on how to make the most of your limited time on the island. From exploring the breathtaking beaches and Koh Yao Noi snorkeling in pristine waters to indulging in delectable local cuisine and immersing yourself in the island's unique culture, I've got you covered.
Discover the perfect Ko Yao Noi accommodation options that cater to your preferences, be it a luxury beachfront resort, a cozy bungalow nestled in nature, or a budget-friendly guesthouse. With this Koh Yao Noi guide, you'll find the ideal place to rest and rejuvenate after a day of exploration.
So, buckle up and get ready to embark on an incredible adventure in Koh Yao Noi. Let the beauty of this enchanting island captivate your senses and leave you with cherished memories that will last a lifetime. Are you ready to discover the wonders of Koh Yao Noi? Let's dive in and make the most of your 48 hours in this tropical paradise!
Disclosure: Some of the links below are affiliate links. This means that at no extra cost to you, The Travel Bunny will earn a small commission if you click through and make a purchase. Thank you!
---
How to get to Koh Yao Noi Thailand
As you set your sights on the tranquil beauty of Koh Yao Noi in Thailand, you may be wondering about the best way to reach this captivating island getaway. Nestled in the Andaman Sea, Koh Yao Noi offers a serene escape from the hustle and bustle of everyday life. In this guide, we will provide you with essential information on how to embark on your journey to Koh Yao Noi and discover the wonders that await you.
Getting to Koh Yao Noi from Phuket
If you're starting your adventure from Phuket, you'll find convenient transportation options to reach Koh Yao Noi. The most common and hassle-free way is by taking a scenic boat ride from Bang Rong Pier or Ao Po Grand Marina. Speedboats and long-tail boats operate regular services, providing a breathtaking journey across the turquoise waters of the Andaman Sea. The boat ride takes approximately 30-40 minutes, allowing you to soak in the natural splendor along the way.
---
Getting to Koh Yao Noi from Krabi
For travelers starting their journey from Krabi, reaching Koh Yao Noi is equally accessible. From Krabi Town or Ao Nang, you can take a long-tail boat or speedboat from Tha Len Pier or Klong Jilad Pier. The boat ride typically takes around one hour, offering stunning vistas of limestone karsts and pristine beaches as you approach Koh Yao Noi.
---

Koh Yao Noi accommodation
Koh Yao Noi is a stunning island in Thailand that is often overshadowed by its larger neighbor, Koh Yao Yai. But don't be fooled – there is plenty to do and see on Koh Yao Noi, and finding the perfect accommodation can make all the difference in your trip.
When it comes to accommodation options on Koh Yao Noi, there is something for every type of traveler. From budget-friendly beach bungalows to luxurious holiday resorts Koh Yao Noi, this island has it all. Let's take a look at some of the most popular resorts and hotels on Koh Yao Noi.
For those seeking a luxurious stay, the Purana Resort Koh Yao Noi is a top choice. With its rooftop pool and wonderful garden, this sustainable villa complex is perfect for a romantic getaway or a relaxing family vacation. The resort also offers a range of activities, such as sightseeing and bike tours, so you can make the most of your time on the island.
If you're looking for something a bit more budget-friendly, the Pasai Beach Koh Yao Noi is a great option. This beachfront hotel offers comfortable rooms and stunning views of the sea. You can also take advantage of the hotel's kayaks and bicycles to explore the island on your own.
Another popular option for budget-conscious travelers is the Koh Yao Noi Seaview Bungalows. These simple yet cozy Koh Yao Noi bungalows are just a short walk from the beach and offer everything you need for a comfortable stay.
When it comes to choosing the best accommodation for your trip to Koh Yao Noi, there are a few things to keep in mind:
Consider your budget and what you're willing to spend on accommodation. If you're looking for a more luxurious stay, be prepared to pay a bit more.
Think about what you want to do on the island. If you plan on spending most of your time lounging on the beach, a beachfront hotel or bungalow may be your best bet. If you want to explore the island's many activities, such as snorkeling or Koh Yao Noi rock climbing, look for a resort that offers these amenities.
Don't forget to read reviews and do your research before booking your accommodation. This can help you avoid any unpleasant surprises and ensure that you have a comfortable and enjoyable stay on Koh Yao Noi.
Koh Yao Noi offers a wide range of accommodation options to suit every budget and traveler. Whether you're looking for a luxurious pool villa or a simple beach bungalow, there's something for everyone on this beautiful island. So why not book your trip today and experience the best of Koh Yao Noi?
---

Best Koh Yao Noi beaches
Once you've settled into your accommodation, you'll want to explore one of the many picturesque beaches in Koh Yao Noi. The island is blessed with stunning stretches of coastline that showcase the natural beauty of this tropical paradise. Koh Yao Noi's beaches have a unique character, with rocky shorelines giving way to idyllic golden sands and shallow bays. It's a haven for beach lovers seeking tranquility and a more intimate seaside experience.
One of the must-visit beaches on the island is Pasai Beach, located in the southeastern part of Koh Yao Noi. As you make your way to Pasai Beach, you'll be greeted by a scenic landscape adorned with swaying palm trees and crystal-clear turquoise waters. What sets Pasai Beach apart is its peaceful atmosphere and the absence of crowds. Unlike some of the more popular tourist destinations, Pasai Beach offers a serene escape, allowing you to relax and unwind without the hustle and bustle of larger Koh Yao Noi vacation resorts. Take a leisurely stroll along the soft sands, bask in the warm tropical sun, or simply sit back and marvel at the breathtaking views that stretch out before you.
For those looking to immerse themselves in nature's embrace, Tha Khao Beach and Klong Jark Beach Koh Yao Noi are also worth exploring. These hidden gems offer a sense of seclusion and tranquility, making them perfect spots for a peaceful getaway. The untouched beauty of Tha Khao Beach and Klong Jark Beach is truly awe-inspiring, with their pristine shores and emerald waters inviting you to take a dip and cool off from the tropical heat.
Aside from their natural allure, these beaches also offer a range of activities and amenities to enhance your beachside experience. You can rent kayaks or paddleboards and venture out into the calm waters, exploring the coastline from a different perspective. Snorkeling enthusiasts will find plenty of opportunities to discover the vibrant marine life that thrives in the surrounding coral reefs. Immerse yourself in the underwater world and witness the colorful tropical fish darting through the coral gardens.
If you're seeking more secluded spots, don't hesitate to venture beyond the popular beaches. Koh Yao Noi is dotted with hidden coves and pristine stretches of sand waiting to be discovered. Beach hopping can be an exciting adventure, where you can stumble upon your own private oasis and enjoy a tranquil moment in paradise.
As you explore the beaches of Koh Yao Noi, be sure to take in the natural beauty that surrounds you. The mesmerizing views of the limestone cliffs towering in the distance, the gentle breeze rustling through the palm trees, and the soothing sound of waves lapping against the shore create a serene ambiance that will stay with you long after your visit.
So, grab your beach towel, sunscreen, and sense of adventure as you set out to discover the enchanting beaches of Koh Yao Noi. Whether you seek relaxation, water sports, or a secluded escape, these beaches offer a slice of paradise that will leave you captivated by their natural charm.
---

How to get around the island & what to see in Koh Yao Noi
The best way to truly immerse yourself in the beauty of Koh Yao Noi is to venture out and explore the island. Fortunately, there are several transportation options available to make your island exploration convenient and enjoyable. From ferries and speedboats to local transportation services, getting around Koh Yao Noi is a breeze.
If you're up for some excitement and independence, renting a scooter or bicycle is highly recommended. With a valid license, hopping on a scooter allows you to navigate the quiet roads of Koh Yao Noi with ease. As you cruise along the coastal roads and weave through the island's interior, you'll feel the invigorating breeze in your hair and experience the freedom to discover hidden gems and breathtaking scenery at your own pace. It's no wonder that renting a scooter is a popular choice among both tourists and locals alike.
As you ride through the island, make sure to stop by the local villages scattered across Koh Yao Noi. These charming communities offer a glimpse into the island's authentic culture and way of life. Interacting with the friendly locals, you can witness their traditional crafts, observe their daily routines, and perhaps even participate in a cooking class to learn the secrets of Thai cuisine. Engaging with the local community adds a meaningful dimension to your journey, allowing you to forge connections and create lasting memories.
For panoramic views that will take your breath away, Koh Yao Noi boasts several viewpoints and scenic spots worth visiting. Hike up to elevated spots like Koh Yao Noi Viewpoint or Sabai Corner to witness awe-inspiring vistas of the surrounding emerald waters, lush greenery, and dramatic karst formations. These viewpoints offer a perfect backdrop for capturing stunning photographs and taking in the sheer natural beauty that envelops the island.
Of course, the island's proximity to the ocean presents an excellent opportunity to explore Koh Yao Noi from a different perspective. Hop aboard a boat ride or embark on a kayaking adventure to discover the neighboring islets with their enchanting mangroves and imposing limestone karsts. Glide through the calm waters, marvel at the rich marine life beneath you, and soak in the tranquility of these pristine surroundings. Snorkeling enthusiasts will find ample opportunities to delve into the underwater world and witness the vibrant coral reefs teeming with colorful fish.
With every mode of transportation offering unique experiences, your journey through Koh Yao Noi will be filled with wonder and excitement. Whether you choose to navigate the island on a scooter, visit local villages, seek panoramic viewpoints, or embark on aquatic adventures, each moment will deepen your appreciation for this idyllic paradise.
---

An action-packed adventure island in Thailand
In between exploring the island's natural beauty, you'll have many opportunities to make your stay in Koh Yao Noi an action-packed adventure. This tropical paradise isn't just about relaxation; it offers a plethora of thrilling activities that will get your adrenaline pumping and leave you with unforgettable memories.
For those seeking an exhilarating challenge, head to the northern part of Koh Yao Noi, where a variety of rock climbing routes await. With the towering limestone cliffs as your backdrop, you can test your skills and conquer the vertical walls while being rewarded with breathtaking panoramic views. Whether you're a seasoned climber or a beginner looking to try something new, the rock climbing options in Koh Yao Noi cater to all levels of experience.
If you prefer to explore the island's surrounding waters, snorkeling is an absolute must-do activity. Dive into the crystal-clear waters and be mesmerized by the vibrant underwater world teeming with colorful marine life. Koh Yao Noi is blessed with beautiful coral reefs, and snorkeling here provides an up-close encounter with exotic fish, vibrant corals, and other fascinating sea creatures. It's an adventure that will leave you in awe of nature's wonders.
For the more adventurous souls, cliff diving is another thrilling option. Test your bravery and take a leap of faith into the refreshing sea below. With the towering cliffs as your launching pad, this adrenaline-pumping activity guarantees an exhilarating rush and a sense of accomplishment.
Kayaking is also a fantastic way to explore the island's hidden corners and secluded beaches. Rent a kayak and paddle your way through the calm waters, discovering hidden coves, mangrove forests, and limestone karsts. It's a peaceful and immersive experience that allows you to connect with the island's natural surroundings.
To make the most of your adventure in Koh Yao Noi, consider joining guided tours or excursions. Experienced local guides can take you to the best spots for rock climbing, snorkeling, and kayaking, ensuring your safety and providing valuable insights about the island's unique ecosystem. These tours often include equipment rental, transportation, and expert guidance, allowing you to fully immerse yourself in the thrill of these activities without worrying about logistics.
When planning your adventure-filled itinerary, it's essential to prioritize safety. Always follow the instructions and guidelines provided by tour operators and guides. Pay attention to weather conditions and tides, especially when engaging in water-based activities. It's also advisable to wear proper safety gear and stay hydrated throughout your adventures.
Koh Yao Noi offers a perfect blend of natural beauty and adrenaline-pumping activities. Whether you choose to climb the cliffs, snorkel in the vibrant waters, or explore hidden gems by kayak, this captivating island has something to satisfy every adventure seeker. So pack your sense of adventure and embark on an action-packed journey in Koh Yao Noi!
---

Spending 48 hours in Koh Yao Noi
Whether you're relaxing on a beach, climbing a cliff face, or exploring the diverse landscape, a 48-hour stay in Koh Yao Noi is an experience that will leave a lasting impression. Just a short trip from Phuket, this enchanting island boasts untouched beauty and a tranquil atmosphere, making it the perfect destination for a short but rejuvenating getaway.
Day 1 in Koh Yao Noi
Begin your adventure by immersing yourself in the natural wonders of Koh Yao Noi. Start your morning by visiting Pasai Beach, known for its pristine shores and crystal-clear waters. Take a leisurely stroll along the coastline, feel the soft sand between your toes, and enjoy the breathtaking views of the Andaman Sea. It's the ideal spot to relax and soak up the island's serene ambiance.
For lunch, venture into the heart of Koh Yao Noi and explore the local culinary scene. Indulge in authentic Thai flavors at one of the island's charming eateries. From spicy curries to fresh seafood delicacies, the island's dining options are sure to tantalize your taste buds.
In the afternoon, satisfy your sense of adventure by embarking on a rock climbing excursion. Koh Yao Noi is renowned for its limestone cliffs, which offer thrilling opportunities for climbers of all skill levels. Whether you're a beginner or an experienced climber, the island's experienced guides will ensure a safe and exhilarating climb.
As the sun begins to set, head to one of the island's scenic spots to witness the breathtaking beauty of a Koh Yao Noi sunset. Capture the vibrant hues painting the sky and create memories that will stay with you forever. Afterward, savor a delicious dinner at a beachfront restaurant, savoring the flavors while listening to the soothing sound of the waves.
---
Day 2 on Koh Yao Noi Island
Wake up early to catch the stunning sunrise over the horizon. Head to Klong Jark Beach, a hidden gem known for its tranquility and picturesque setting. Take a peaceful walk along the shoreline, bask in the morning sun, and let the gentle sea breeze invigorate your senses.
For those seeking underwater adventures, Koh Yao Noi offers exceptional snorkeling opportunities. Grab your snorkel gear and explore the vibrant coral reefs teeming with colorful marine life. Dive into a world of wonder and discover the hidden treasures beneath the surface.
After a refreshing morning swim, continue your exploration of the island's natural beauty by renting a bicycle or scooter. Cruise along the scenic roads, passing through lush coconut plantations and quaint villages. Stop by the charming local shops to pick up unique souvenirs and interact with friendly locals, who will gladly share stories about their home.
For lunch, indulge in fresh seafood at one of the island's beachside restaurants. Sample mouthwatering grilled fish, succulent prawns, or traditional Thai dishes prepared with the freshest ingredients. The combination of delicious food and stunning ocean views creates an unforgettable dining experience.
In the afternoon, take a leisurely boat trip to the neighboring islands of Koh Yao Yai or explore the hidden bays and limestone formations of Koh Yao Noi itself. Marvel at the breathtaking scenery, swim in secluded lagoons and revel in the unspoiled natural beauty surrounding you.
As the sun begins to set on your final evening, head back to the shore and unwind at a beach bar or lounge. Sip on a refreshing cocktail, listen to live music, and embrace the island's laid-back vibe. Reflect on the incredible memories you've made during your 48-hour escape in Koh Yao Noi.
---
If you're looking for a place to escape the crowds and experience the authentic beauty of Thailand, then Koh Yao Noi is the perfect destination for you. This small, tranquil island located in the Andaman Sea is a true hidden gem, offering a peaceful retreat away from the hustle and bustle of city life.
One of the unique features of Koh Yao Noi is its untouched and unspoiled nature. Unlike other tourist destinations in Thailand, Koh Yao Noi has managed to preserve its natural beauty and traditional way of life. Here, you can find pristine beaches, lush rainforests, and breathtaking views of the surrounding islands.
For those who love adventure, there are plenty of things to do in Koh Yao Noi. You can go snorkeling or diving to explore the colorful underwater world, or take a kayak and paddle through the mangrove forests. If you're up for a challenge, you can try rock climbing at one of the island's limestone cliffs. And for those who prefer to take it easy, simply relax on the beach and soak up the sun.
When it comes to accommodation, Koh Yao Noi has a variety of options to choose from. From holiday resorts to bungalows, there's something for every budget and taste. There are several Koh Yao Noi beach resorts that offer stunning views of the sea and nearby islands.
Getting to Koh Yao Noi is also relatively easy. You can take a ferry or speedboat from Phuket, which is just a short distance away. Once you arrive on the island, you can rent a motorbike or bicycle to explore the surroundings.
In conclusion, Koh Yao Noi is a unique and beautiful destination that deserves to be on every traveler's list. Its natural beauty, authentic culture, and endless opportunities for adventure make it the perfect place for a peaceful retreat. So what are you waiting for? Plan a visit to Koh Yao Noi and experience the magic of this hidden gem for yourself!
And if you want to stay up to date with the latest travel tips and recommendations, don't forget to subscribe to The Travel Bunny blog. I'll be sharing more exciting destinations and insider tips to help you plan your next adventure!
---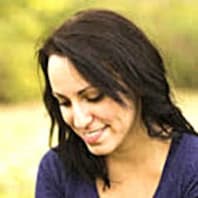 Emily Lamp is not your ordinary freelance writer. With a passion for travel and a deep understanding of the wanderlust lifestyle, she has become the go-to expert for all things related to Koh Yao Noi. Working closely with aspiring thinkers and entrepreneurs in the travel industry, Emily has gained invaluable insights and insider knowledge that she generously shares through her captivating writing.
When it comes to Koh Yao Noi, Emily's expertise shines through. Her extensive exploration of the island, coupled with her genuine love for its hidden treasures, makes her the best person on the internet to guide travelers seeking unique experiences. From thrilling activities like rock climbing and snorkeling to serene beachside relaxation, Emily's writing not only provides detailed information on the top attractions but also adds a personal touch that transports readers straight into the heart of Koh Yao Noi.
You too can become a guest blogger on The Travel Bunny. Just submit a free guest post.
After reading this Koh Yao Noi blog post, check out these articles on The Travel Bunny blog
How to spend 3 days in Bangkok: Travel tips for female travelers
Expat living guide: What it's like to live in Chiang Mai
The 6 best destinations to travel alone