Travel for 48 hours in Koh Yao Noi and you won't regret it! Just a short distance from Phuket, the Small Long Island, as it's known, stands out for its relatively untouched and tranquil surroundings. Arriving in Koh Yao will seem like something straight out of Jurassic Park. The perfect start to a peaceful and memorable stay.
Read on to discover what to do in Koh Yao Noi in this guide to spending 48 hours in Koh Yao Noi!
Disclosure: Some of the links below are affiliate links. This means that at no extra cost to you, The Travel Bunny will earn a small commission if you click through and make a purchase. Thank you!
---

Koh Yao Noi accommodation
This verdant Thai island is the quieter neighbor of its twin island, Koh Yao Yai. However, there's an enticing range of options available as you look for a place to stay during your trip. Koh Yao Noi accommodation varies in price, with a wide range of fancy resorts including luxury pool villas and hotels for you to choose from.
If a villa resort is out of your price range or you're traveling on a budget, there are plenty of low-cost beach bungalows along the sandy shores!
---

Beaches of Koh Yao Noi
Once you've settled into your accommodation, you'll want to explore one of the many picturesque beaches in Koh Yao Noi. They have a unique character in comparison to the adjacent islands, owing to their rocky shorelines and shallow bays. But you'll soon see that golden sands are never too far away.
To the southeast is Pasai beach, you will find a local cafe and massage parlor on a stretch or sand. However, perhaps the main draw for this beach – and the Tha Khao and Klong Jark beaches nearby, for that matter – is the relative lack of tourists, which is something you'll notice as you adventure through the island some more.
---

Seeing the island
The best way to explore the island is to hire some transport. If you have a license, a scooter will be ideal for navigating the quiet roads across Koh Yao Noi. You will take in the stunning surroundings, with the wind blowing through your hair. This nimble form of transport is a popular choice for tourist and locals alike.
Of course, the lush calm waters offer you an excellent opportunity to see the island from another point of view. You will also discover the other local attractions from a new perspective. Particularly popular are boat rides and kayaking adventures through adjacent islets, with their stunning mangroves and imposing karsts.
---

An action-packed adventure
In between exploring the island's natural beauty, you'll have many opportunities to make your stay an action-packed experience as well. To the north on Koh Yao Noi, a variety of new rock climbing routes have been developed, offering a thrilling workout while you take in those stunning views from a unique vantage point.
Naturally, the sea offers its own world of beauty, and what better way to see it than by snorkeling or cliff diving. The clear waters showcase an unforgettable array of colorful wildlife and plant life, including corals.
---

Spending 48 hours in Koh Yao Noi
Whether you're relaxing on a beach, climbing a cliff-face or exploring this idyllic island's diverse landscape, a 48-hour stay in Koh Yao Noi is one not to be forgotten. Koh Yao Noi is just a short trip from Phuket but has the feel of an untouched, unblemished land, and one that is perfect for a short trip packed with relaxation and surprise.
---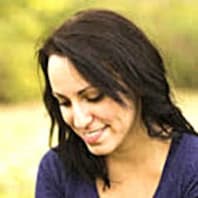 Emily Lamp is a freelance writer, working closely with many aspiring thinkers and entrepreneurs from various companies. She is also interested in travel lifestyle and loves sharing her travel experiences through her writing.
You too can become a guest blogger on The Travel Bunny. Just submit a free guest post.
You should also read these articles on The Travel Bunny blog
How to spend 3 days in Bangkok: Travel tips for female travelers
Expat living guide: What it's like to live in Chiang Mai
The 6 best destinations to travel alone