In case you are already thinking of planning your next trip, Nairobi, Kenya is a great choice and one of the best places to be. Nairobi is filled with great adventure, fun activities, great food, and the best of nature that you have ever seen.
There are numerous places that you can visit when you travel to Nairobi and it has everything for everyone. In this article, you'll discover ten highly recommended places to visit and things to do in Nairobi.
10 best things to do in Nairobi Kenya
---

1. Visit Nairobi National Park
Nairobi is known to be the only city in the world to have a game reserve inside it. It's also known as the world's only wildlife capital. This factor has made it a massive tourist attraction.
Being only a 15-minute drive from the city center, it's very easily accessible by road. Here you will see different species of wild animals including The Big Five which are the lion, the black rhino, the elephant, the leopard, and the buffalo. It's breathtaking!
---
2. Discover the Maasai Market
The Maasai Market is popular for its beautifully handcrafted souvenirs, and visitors always get some to take back home with them. Some of these souvenirs which are mostly handcrafted include jewelry, hats, wood carvings, paintings, bags, fabrics and so much more.
If you love handcrafted objects and wish to take back home a piece of each place you visit (without harming your chosen travel destination), then you must visit the Maasai Market when you visit Nairobi.
---

3. Go to the David Sheldrick Elephant Orphanage
The David Sheldrick Elephant Orphanage is located in Nairobi and it protects, rescues, and rehabilitates orphaned elephants who have lost their parents due to poaching. This is very unfortunate but it happens frequently enough for this rescue center to be necessary.
If you love elephants, then you have the opportunity to "adopt" a baby elephant and also donate to other global initiatives.
---
4. Visit the Nairobi National Museum
If you're passionate about archeology, history, and cultural heritage, then The Nairobi National Museum should be on top of your list of things to do in Nairobi. This museum can be easily accessed by road via public transportation or taxi.
The Nairobi National Museum prides itself in having some of the most spectacular exhibits of art, musical instruments, and displays about human evolution, animals, and nature. This museum has a lot to offer and one of the most famous permanent exhibits is the Kalenjin Cloak made from Sykes Monkey's skin.
---

5. Stay at the unique Giraffe Manor
The Giraffe Manor is said to be one of the most photographed hotels ever. It's located in Nairobi Kenya just a few-minute drive from the city center, in a place called Langata.
What stands out and makes people so fascinated with this place is how when guests are at the table having their meals, they can actually get a very up-close view of the giraffes because the animals tend to stretch their long necks right through the open windows, and voilà! There's a giraffe right next to you as you sip your tea or coffee. The Giraffe Manor's definitely a place to visit in Nairobi!
---
6. Visit Bomas Of Kenya
Located about 10 kilometers from the city, Bomas Of Kenya is a cultural center that attracts travelers from all over the world because it displays replicas of traditional houses of some of the tribes in Kenya, showing how they live their daily lives. This concept is where the name Bomas Of Kenya came from because the word Boma means "homestead".
The Kenyan culture and way of life are truly brought to life at Bomas of Kenya. If you want to know more about Kenyan tribal culture, then add a visit to this attraction to your list of things to do in Nairobi!
---

7. Wander through Karura Forest
Karura Forest in Kenya is a must-visit for family and friends who love exploring the great outdoors. This forest has some of the best trails for hiking, walking, and cycling in Kenya. And if you love bird watching, the forest is home to around 200 species of birds.
Furthermore, Kenya's Karura Forest is also a great place for picnics and group activities.
---
8. Try authentic Nairobi restaurants & eateries
If there's something that Nairobi is known for, it's the country's hospitality. Its hotels, restaurants, and eateries provide the most unforgettable meal experiences. Here are a few of the best restaurants in Nairobi that you simply have to check out during your Kenya vacation:
The Social House Nairobi
The Social House Nairobi is a lifestyle hotel that's host to a number of restaurants within the establishment. This hotel is the best place to try the most delicious dishes and sleep in the most comfortable rooms. And, as an added perk, it's where some of Nairobi's most iconic events are hosted, as well.
---
Mawimbi Seafood Restaurant & Cafe
Mawimbi Seafood Restaurant & Cafe is considered the best seafood restaurant in Nairobi. Their menu includes Asian cuisine, grilled delicacies, Japanese fusion, and vegan options. With so many treats to choose from, it's definitely a place you should try when you visit Nairobi.
---
Harvest Restaurant
The Harvest Restaurant is located in the Trademark Hotel in Nairobi. Their menu focuses on European cuisine, but they truly specialize in grilled meats, which are loved by locals and travelers alike. Their grill brasserie usually is accompanied by tasty and delicious salads and pasta. But despite being a brasserie, it also has a good selection of fine wines from all over the world.
---
9. Fun things to do in Nairobi for families and kids
When you choose to spend your vacation in Kenya and you're someone who loves engaging in fun activities, then you'll be spoilt by the choices available in Nairobi. Some activities I recommend are:
Go-karting
This is definitely a sport for both kids and adults. And as it's a bit competitive, it quickly gains interest.
The most popular places in Nairobi for go-karting are GP Karting in Langata and The Whistling Morans in Athi River. They are well worth a visit!
---
Ice skating
This ice skating rink was created inside the Panari Hotel along Mombasa Road just a few-minute drive from the airport. It represents a first in Kenya because it had never been done before. That's what makes it such a great place for some family fun.
---
Paintball shooting
This is a great and engaging activity especially if you love things to do with combat. The Paintball Fury located at the Waterfront in Karen in Nairobi is the best choice for this activity. They even hold tournaments, making it an ideal choice for a fun group activity or even a team-building event.
---
10. Enjoy the wild Nairobi nightlife
If you visit Nairobi and you like to party and have some fun after sunset, then I can assure you that Nairobi's nightclubs and bars will meet and even surpass your expectations. Here are some of the best places to visit in Nairobi by night:
Alchemist Bar Nairobi
The Alchemist Bar has incredible food, music, style, and more. Different from the loud music and chaotic crowd establishments, this place offers a chill mood, great drinks, and a good ambiance.
Check it out and you'll quickly uncover that the Alchemist is more than just a bar because it offers a very different experience from a "normal" bar.
---
Black Diamond
Located in Westlands, like most of the famous clubs in Nairobi, Black Diamond is not just a place to party but also an establishment that offers a fine dining experience with its delicious food.
Great music is definitely assured and the crowd will keep you dancing all night long when you visit Nairobi Kenya on vacation.
---
Conclusion
There are many places to visit and things to do in Nairobi. Whether you are traveling alone or in a group, Nairobi is the best vacation destination in Kenya!
---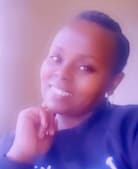 Caroline Maina is a content writer. She writes blogs about travel, where she gives insight into places you can visit, hotels and restaurants, food and beverage, and much more. She has 3 years of experience and has written a number of articles for different blogs. You can find her work on Linkedin.
DO NOT WORK WITH CAROLINE MAINA! We have a clear written agreement for content placement, but she is refusing to respect it. She lacks professionalism, so I advise you to avoid working with her because she will eat up your time with nonsense and then scam you.
After discovering the best things to do in Nairobi Kenya, check out
Vacation to Africa – a travel guide for your first trip
Tanzania safari tours – a trip back to the Garden of Eden
Namibian safaris: Why you need a private guide