In this article, I will speak about the pros and cons of traveling to Dubrovnik, Croatia, as discovered during our short stay there.
Dubrovnik was the place where I was going to part ways with Ana and Tim. I planned a two-night stay before taking the plane to Bucharest, with a short stop in Belgrade (Serbia). They, however, planned to drop me in Dubrovnik and skip it altogether, because it hadn't sparked up their interest enough to add it to their list.
Disclosure: Some of the links below are affiliate links. This means that at no extra cost to you, The Travel Bunny will earn a small commission if you click through and make a purchase. Thank you!
---

Pro: Hostel Dubrovnik, in Komolac
My third hostel experience on the Balkan road trip was while I was traveling to Dubrovnik. I found this hostel while browsing Hostel World. I was trying to find accommodation with good reviews, not too far, but not central, and at a good price.
It was actually a difficult task to find it, because, unlike other places in the Balkans, traveling to Dubrovnik is more expensive, with a bed in a shared hostel room reaching a price higher than some bed and breakfast rooms from other countries (e.g. Bulgaria).
But anyway, I found the place, reserved the room, then my friends took me there once we arrived in Croatia. They liked Komolac, it was a really peaceful place. The hostel was fully booked by then, so they searched for a room offered in the nearby houses.
Komolac made them change their mind about exploring Dubrovnik for the afternoon, thinking it was a good spot to recharge their batteries before continuing their drive.
Hostel Dubrovnik
A short bus ride away from Dubrovnik Old Town, in quiet Komolac. It is close to the sea, but also provides a swimming pool. Near several restaurants and three supermarkets. Free Wi-Fi, lockers, towels, and car parking. Rent a bike and laundry service available. Check-in is from 17.00 to 23.00 and check-out by 10.00. Cancellation policy: 72 hours before announced arrival.
Address: Tenturija ul., 20236, Komolac, Croatia | See on map
Tel. +385 92 198 8790
---

Pro: The streets of Dubrovnik
We took the bus to Dubrovnik and spent the afternoon wandering the streets. Dubrovnik is a very clean town, with wonderful old buildings, extremely well maintained. It was a feast to the eyes to explore the narrow passageways and cobbled streets while traveling to Dubrovnik.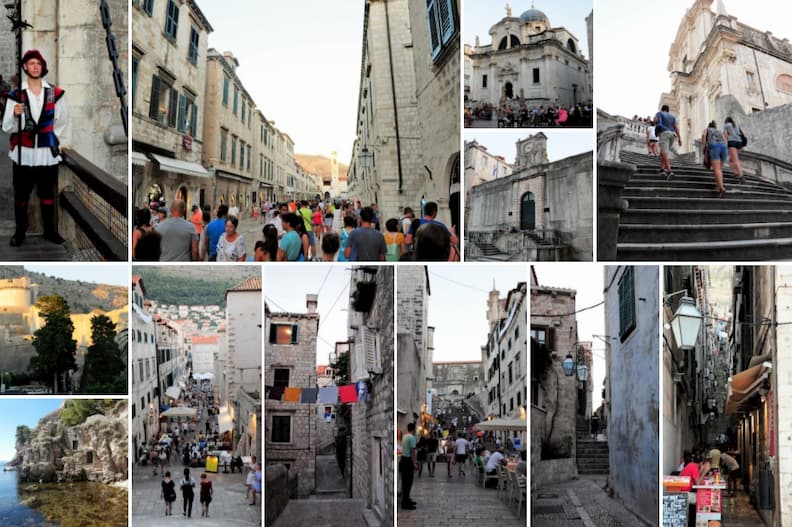 ---
Con: The merchants and the performing artists
I am sorry to say, but never in my life have I seen artists refusing to perform on the street if you wish to take a photo without paying first. Let me appreciate, then I will reward you, but don't ruin my experience because you'll look unfriendly, avid for money, and I will avoid you. Even more so if I am trying to take a photo of what's behind you and you start yelling at me that I have to pay first because you just happen to be in the way.
Another bad experience, not long after that while I was traveling to Dubrovnik. We arrived in town during Dubrovnik's annual Summer Festival and there was a show in a square, on public space. The place was very crowded so we tried to find an emptier area. We soon discovered why it was so: a woman who had spread her merchandise on the street in front of her shop was rudely shooing anyone who was approaching the street next to her merchandise (on public space, I repeat) unless they wanted to buy something.
Sure, maybe some will say these are exceptions, as I've read some really nice things on Dubrovnik's inhabitants. But seeing several performing artists plus the shopkeeper behave that way in under 4 consecutive hours doesn't really make one want to go traveling to Dubrovnik anytime soon.
---

Con: Eating at Restaurant Amoret
In the evening, after visiting the harbor area, we stopped in a square at a nice-looking restaurant. My friends ate regular stuff, I chose a dish with a mix of seafood. I figured it's a good place to eat it, as the harbor is just one street away.
However, the next morning I felt incredibly weak, so I thought taking some vitamins might help. After Ana and Tim left, I went on a walking tour but felt worse and worse, and eventually felt sick. I returned to the hostel and spent most of my last day in bed, feverish, sleeping. It felt like any slight movement was a great effort. I forced myself to drink some water now and then to avoid dehydration.
After many pills and almost 20 hours of tormented sleep, I finally felt well enough to continue my journey, and get on my flight.
It was a terrible experience, I had never gone through something similar before, nor after traveling to Dubrovnik. I wish nobody has to face this during their travels or everyday life.
Disclaimer regarding Restaurant Amoret

I wrote a review to Amoret's facebook page and got a customer-friendly reply, which is always appreciated. Exact quote available below:

"Dear guest did you know that the ownership changed in Amoret, and we are doing everything different then in the past, I am really sorry about what happened in the old Amoret, we are still the old restaurant Amoret in name only, with best regards owner Toni Ban"

When I will come to talk about this experience in Dubrovnik, I shall mention that some things might have changed, but it is up to everyone to make their own choice. Personally, I will apply a saying we have in Romanian: once you've burned yourself, you'll even blow in yogurt to cool it before tasting it.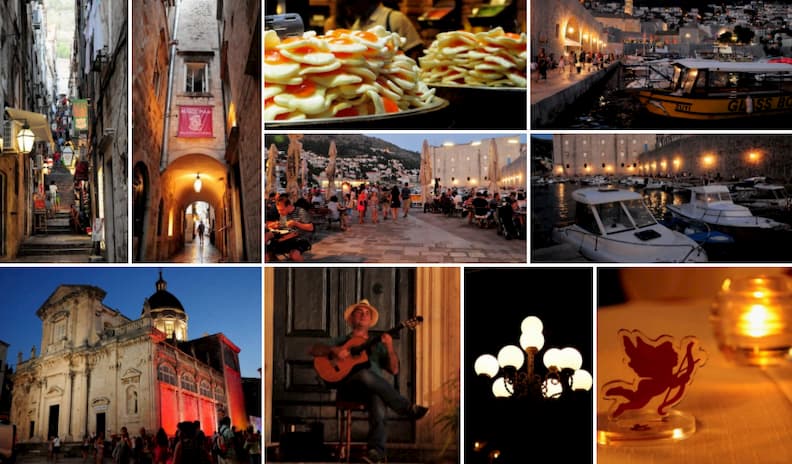 ---

Pro: Game of Thrones walking tours
There are so many Game of Thrones walking tours to choose from which will take you to the spots where the famous series was filmed! They are very interesting and informative, and should also give albums with photos of where you are and how it looked in Game of Thrones. They're a must for GOT fans traveling to Dubrovnik!
---
Con: Game of Thrones walking tour guide
The tours are kind of crowded and you might get lost, just like I did. I got sick and stopped. But nobody noticed me because they were staring at what the guide was showing. Eventually, I could hear nothing in my earpiece, as they were out of range.
When I looked around, I couldn't find them anymore. I didn't even know how to give them back the device. I understand, maybe a lost paying customer doesn't really matter enough to go looking for them, because the tours are fully booked anyway. But perhaps the device should have had enough value for their business to return. Just saying.
---

Pros & cons of traveling to Dubrovnik: Conclusion
Maybe I got unlucky. I truly hope I got unlucky. Because the city is gorgeous, but the people who are running businesses in it have ruined my one encounter with it. It left me with the impression of a place where people are so used to getting tourists and money from tourists that they think they can behave however they want. Because people will still come, and they'll still leave their money there, regardless of what they're getting for it.
Will I ever go back to Dubrovnik? Who knows…? Only time will tell. But I can say one thing for sure: there are many other gorgeous places in Croatia that attract me a lot, and I'd like to give those a go before I ever return to Dubrovnik.
---
Affordable Dubrovnik airport transfers
This article is also available on GPSmyCity.
---

Mirela Letailleur is a Romanian travel blogger living in the South of France. She writes on The Travel Bunny travel blog about affordable travel in Europe, creator of unique free travel guides, local travel expert. Problem solver. Wannabe coffee guru.
You will also enjoy reading
Ultimate Balkans travel bucket list
Travel to Montenegro's seaside & discover its hidden gems
Adventure awaits: The amazing Balkan road trip!