The world of budget travel can be filled with excitement and appeal, and in our expensive world, budget travel is becoming more and more necessary if you want to travel at all. It's important to keep your travel costs low, whether you're traveling alone to see a foreign country for the first time, or a family with a child-filled car and luggage going to the beach or the amusement park.
Our shared goal is to travel often and experience more on every trip, without spending a lot of money. My budget travel suggestions are not meant to make a hole in your pocket, but to help you save some for future holidays, while not missing out on anything in your current one.
If you want to travel and see different places on a tight budget, just remember you don't have to be rich to go on a domestic or international holiday. Through proper research, you'll find that budget travel is easy. Traveling is not just meant for people with a wallet full of money, it's meant for everyone!
---
Budget travel starts with planning
Start planning a detailed itinerary using our travel blog for inspiration. Then, use my travel costs guides for your destination to properly plan your vacation budget.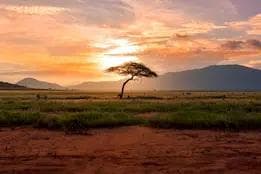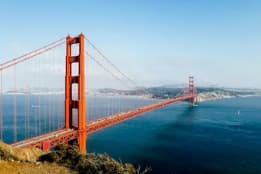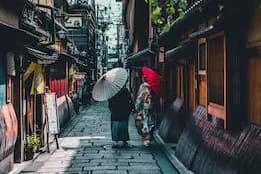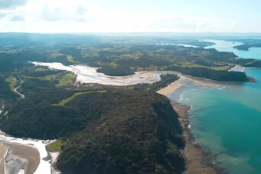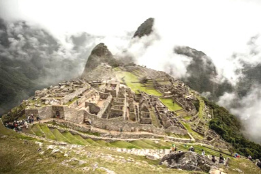 Work on a travel budget
If you want to travel on a lower-cost route, it's definitely a good plan to create a travel budget. Determine the approximate travel costs and prioritize the different parts of your trip, such as hotel, airfare, car rental, sightseeing, food, and gas. Once you have a good idea of what you want to spend on every part of your trip, you need to start shopping around for the best deals.
When the time comes for you to formulate a travel budget, you should first give priority to deciding what is most important to you and what you can cut back on. For example, while some travelers would prefer to spend more on higher accommodation, others would prefer to save money by staying at lower-priced hotels or motels on sightseeing or on their family food budget.
---
Take advantage of budget travel deals and tricks
Once you've prioritized the elements of your trip, start researching what the best deals are. Often discounted admission rates to area attractions are the most common and easy to find, as many theme parks, museums, and other attractions are specially designed to attract tourists.
To get big discounts on local attractions, the best place to start is the Internet, specifically the website of any attraction you want to visit. You will often find great deals online, such as two-for-one deals, free admission for children, special reduced admission days, and even food and lodging discounts.
It's becoming a popular trend to purchase your holiday with your credit card. This choice allows you to keep an official record of your purchases/bookings. In addition, many cards also provide the owner with additional insurance which can help with budget travel. Another way to save on your travel costs is to use American Express because it lets you pass your points of payment to your frequent flyer program account.
---
Choose wisely when you travel
For sightseeing, try to travel off-season, usually from October to April in the Northern Hemisphere and from April to October below the Equator. You'll be able to find cheaper airfares, affordable accommodation, spend less time waiting in line, and meet more locals than tourists.
If you're not bound by school holidays, take the opportunity to travel out of season and fly during the week rather than on weekends. Flights are often cheaper during these times in order to encourage travel, so think about leaving on a Thursday rather than a Friday and see what a difference they could make in your overall travel costs.
---
Booking affordable accommodation
Keep all the accommodation you reserved in written records. Learn about cancelation policies. Usually, late cancelations or no shows are charged for one night stay. If you're going to have to cancel, try to do it long in advance. Reconfirm all reservations by phone two days in advance.
Cheap hotels are not always good. It's best to get as much information as you can from a travel company and go online to search for reviews. This is a great way to find out if you're booking a great budget hotel or a place that might spoil your holiday.
If you have selected a domestic destination, it is recommended that you stay in hotels and motels on the outskirts of your travel zone. You can save a lot of money if you decide to stay in one of the budget hotels or motels outside the center.
You can also cut your travel costs by staying in a hostel instead of a hotel, and you can even get a tent to go camping. Not only will this allow you to stay within your budget limitations, but it could also be an exciting experience for you.
Tip for a better vacation with lower travel costs
You can get a fancy business hotel room at a cheap one-star hotel price during the summer and weekends all year round.
---

Budget travel advice on dining
You can cut your travel costs by buying food from a local grocery store. Eat according to your season. Order and buy food that's in the season when you're on your way, it's going to reduce your dining expenses.
Avoid the tourist restaurants, eat where the locals eat. There you're going to find better food for less money. Try to adapt to local cuisine, combine learning the traditions of local dining with good prices.
Every country has its own menu specials. Learn simple words, and you can dine well with locals anywhere under $20.
---
Transportation for budget travelers
Lower your travel costs by driving in groups. It is generally cheaper for four people to share a rental car than to buy a bus ticket or a rail pass to travel between cities. Avoid renting a car in a big city, it's less convenient than using public transit. Instead, it's better if you're looking for a place on the periphery of your vacation location. Also, remember to choose parking spots carefully. Thieves recognize tourist cars and target them.
Learn about your rail options. If you're traveling a lot, buy rail passes in advance. Three rides generally cost more than a day's pass.
In Europe, budget airlines can often take you from one city to another faster and cheaper than a train. Beware though: budget airlines often use small airports located far from the city, which can cost extra time and money. Less luggage on board is also allowed free of charge.
---

Shopping when you travel on a budget
Understand all charges and expenses. Ask for all bills to be itemized. Do your own math to calculate the cost. Students, families, and seniors should apply for special discounts to take advantage of all the possible perks when they budget travel.