When you go abroad, wrong ideas about exchange commissions can quickly cost you up to 10% or even 20% of your travel expenses without even noticing. I should know: I'm a French guy sent to work in Romania. I think I saw and did most of these mistakes myself.
Therefore, I will gladly share with you some tips to avoid paying commissions which I learned from personal experience.
---
Exchange some cash
Exchanging cash might be the best way to avoid paying commissions on a short trip. But it can also be the worse trap ever! You can find exchange offices with very low commissions. Once, I even saw a rate slightly better than the official change rate.
Whatever you do, though, avoid exchanging money at the airport or just after crossing the border into a new country. My grandfather did the mistake once and he ended up paying a commission of almost 20%. So before exchanging, have a quick look on the internet to see the official rate of that moment.
Also, make sure you know where you can exchange before leaving. This way, you can avoid spending too much time looking for an exchange office. Planning ahead will help you exchange money before traveling to a destination without any open exchange offices. Nobody wants to have cash in their pocket and not be able to use it because it's in the wrong currency!
In case you've never exchanged money before, don't forget that you will need to present your ID or passport, so don't leave it at the accommodation.
---
Use your card
Even if you don't plan to use it, always take your card with you. First, it might be helpful if you run out of cash. Then, it usually has insurance that covers you during your trip. For example, when I went to Morocco, I broke my ankle shortly after reaching the destination. It was actually my card's insurance that took care of the ambulance that got me from the place I was staying to the hospital I chose, then flew me back home first-class. I didn't even have to pay the money in advance and recover it later, it was all taken care of!
The reverse is also true. Even if you plan to pay by card, always keep some cash on you. Especially in countries that prefer using cash, like Germany. If you don't, you might find yourself unable to pay.
You will be paying commissions that depend on your card, so check with your bank before you travel. However, an international card usually has a 2 or 2.5% commission for direct card payments. Also, be mindful of the exchange rates practiced by your bank. All in all, fees can add up and you'll end up paying commissions of up to 10%. (Thank you, ING Romania!)
At the ATM, it can be a fixed fee (it was 3€ for me), or a percentage. If you have a fixed fee, the trick to avoid paying commissions is to withdraw enough cash at a time so it will be cheaper than paying by card. In my case, I was withdrawing the equivalent of 150€ minimum to avoid paying commissions.
Keep in mind that the second worse scam can take place at the ATM. It might propose to pay in your currency instead of the currency of the country. If you choose the currency of the country, you will pay according to the contract associated with your card, as written above. However, if you choose to pay in your currency, you will accept to use the exchange rate offered by the ATM. That's usually a bad idea.
---
Get a card from a neobank
When you leave for more than just a couple of weeks, I advise you to get a more specialized card. Neobanks can offer cards without paying commissions and free or almost free. The one I choose is Revolut, so I will speak about what I know.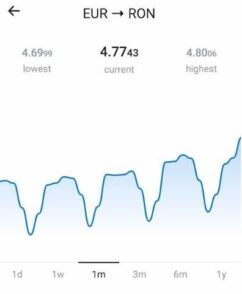 When you join Revolut, you need to add some money to your account, in your currency. The prepaid card is an electronic wallet: you can't spend more than you put on it. (This is extremely practical when you're traveling on a budget.) Then, you can choose to convert the money you added in advance or let conversions take place automatically at the time of the payment.
This exchange supposedly takes place without paying commissions. However, I noticed that during weekends you lose about 1%. So if you want to get the best rates, you should make sure you've made all conversions before the weekend.
For the ATM, the withdrawal limit without paying commissions is around 200€ per month, according to your currency for the basic card. Above this amount, you will be paying a commission of 2% (kind of the same as a normal international card).
Now, let's discuss the price of a Revolut card. If you use an invitation link from someone who already has one, it will be free. If you don't know anybody who can send you one, a Revolut card costs around 7€ (without the express delivery fee).
There is an important point to make: even if the card is a Mastercard or Visa, this card is basic and doesn't offer the same insurances as your normal international card. If you want, you can upgrade to a better one, but this comes with paying commissions each month or year.
Keeping your usual international card with you can be good for the insurances they have. It's also a good way to top up your Neobank account without having to make a transfer. In some countries, like Romania, they block the transfers to Revolut. So your bank's card is the only solution to top up your Revolut account without paying commissions to the bank.
---
To summarize
Don't rely only on your card, always have some cash on you.
Don't exchange money at the airport/after crossing the border without checking the official rates.
Always take your international card with you when you travel.
At the ATM, choose to use the currency of the country.
If you leave for longer periods of time or you travel frequently, get a card from a neobank.
I hope this article will help you avoid paying commissions when you travel abroad. Have a great trip!
---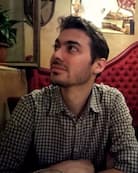 Mathieu is the husband of Mirela The Travel Bunny. A French engineer, Mathieu is currently living in Bucharest, Romania. He is a curious cat and enjoys discovering new places and how various things work. Pizza and tiramisu expert.
When asked to say something about himself, Mathieu chose to be a man of few words. So he said: "Something."
You too can become a guest blogger on The Travel Bunny. Just submit a free guest post.
Other budget travel articles you should read on The Travel Bunny blog
How to travel Europe on a budget
6 ways to save money on your next budget solo trip
Travel websites: Pros and cons of travel deals